Full-Service General Contractor Serving Laguna Hills, Mission Viejo, and throughout Orange County
Scott McKee Construction is a family-owned and -operated, full-service general contracting company in Orange County that has been in business since 1985. They complete the following types of projects:
Ground-up custom home builds
Whole-home remodels
Home additions
Kitchen remodels
Bathroom remodels
ADU builds
Tenant Improvement projects
Scott McKee construction can take your project from start to finish, delivering high-quality work that is completed on time and within your budget.
The Type of Experience You'll Have Working with Scott McKee Construction
Going through a large-scale remodeling project or a ground-up building project doesn't have to be a difficult process! When you use Scott McKee construction as your general contractor, we handle all the details, including working with the city for approvals and permits. We want our customers to actually enjoy the process of building their dream home or undergoing a major remodel.
The team at Scott McKee Construction brings a wealth of knowledge and experience to every project. We can help you navigate the many decisions that need to be made during a custom home build or remodeling project. We are extremely hands-on and can work directly with your architect or interior designer to make sure your vision turns into reality. We take the time to listen to your ideas and desires, and then take the necessary action to carry them out.
Company Values
We run our company based on the following principles:
We are honest and fair in our dealings and insulate our clients from the pressures and stresses inherent in any project, large or small.
We educate our clients in the world of products and styles, and counsel them throughout the decision-making process. We want our clients to be well informed, so they can reach decisions consistent with their needs and budgets.
We oversee every detail of a concept to its completion and deliver a finished project that meets or exceeds our clients' visions and dreams.
About Scott McKee Construction
Scott McKee Construction is owned and operated by Scott McKee, a fourth-generation contractor, and his son, Nathan McKee. Scott has been in the construction business for more than 40 years, excelling in several trades before obtaining his general contractor's license. He has an eye for design and is able to aid homeowners in the design process, as well as help them choose finishes that will help bring the overall project together. Nathan joined the family business in 2008 and works alongside his father throughout the building process.
Scott and Nathan personally manage every project—meeting with homeowners, architects, and designers, and overseeing the work of the various tradesmen involved on a project. They are particularly skilled at adapting to any challenges that are presented and delivering high-quality, beautifully finished projects that can be enjoyed for many years to come!
---
City of Long Beach, Cultural Heritage Commission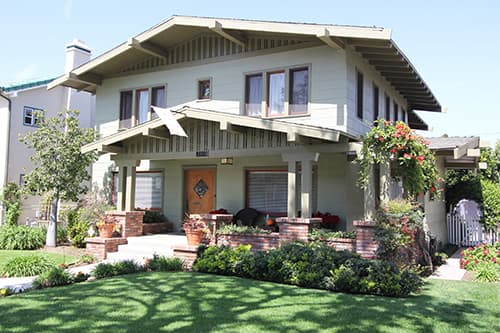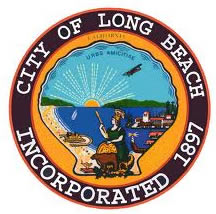 Dear Scott
I am pleased to inform you that the Long Beach Cultural Heritage Commission has selected you to receive an Award for Excellence, to be presented at an Awards Ceremony in City Hall. You are being recognized for the porch reconstruction at 2919 East 2nd Street, which has enhanced the architectural character of a previously remodeled Craftsman bungalow. You did a fine job, and your work has strengthened the quality of the Bluff Park Historic District.
Sincerely yours,
Ruthann Lehrer
Neighborhood and Historic Preservation Officer
---
Awards